Little Bird Creative provide bespoke design and marketing, specialising in promotion for the Arts & Culture sector.
Our services include graphic design, illustration, video content, printed publicity materials, copywriting, social media management and social media for events.
Our passion for Arts & Culture gives us a unique understanding that informs each project we take on – and our community-minded outlook means there's no job too big or small. We want to make good quality marketing accessible to all.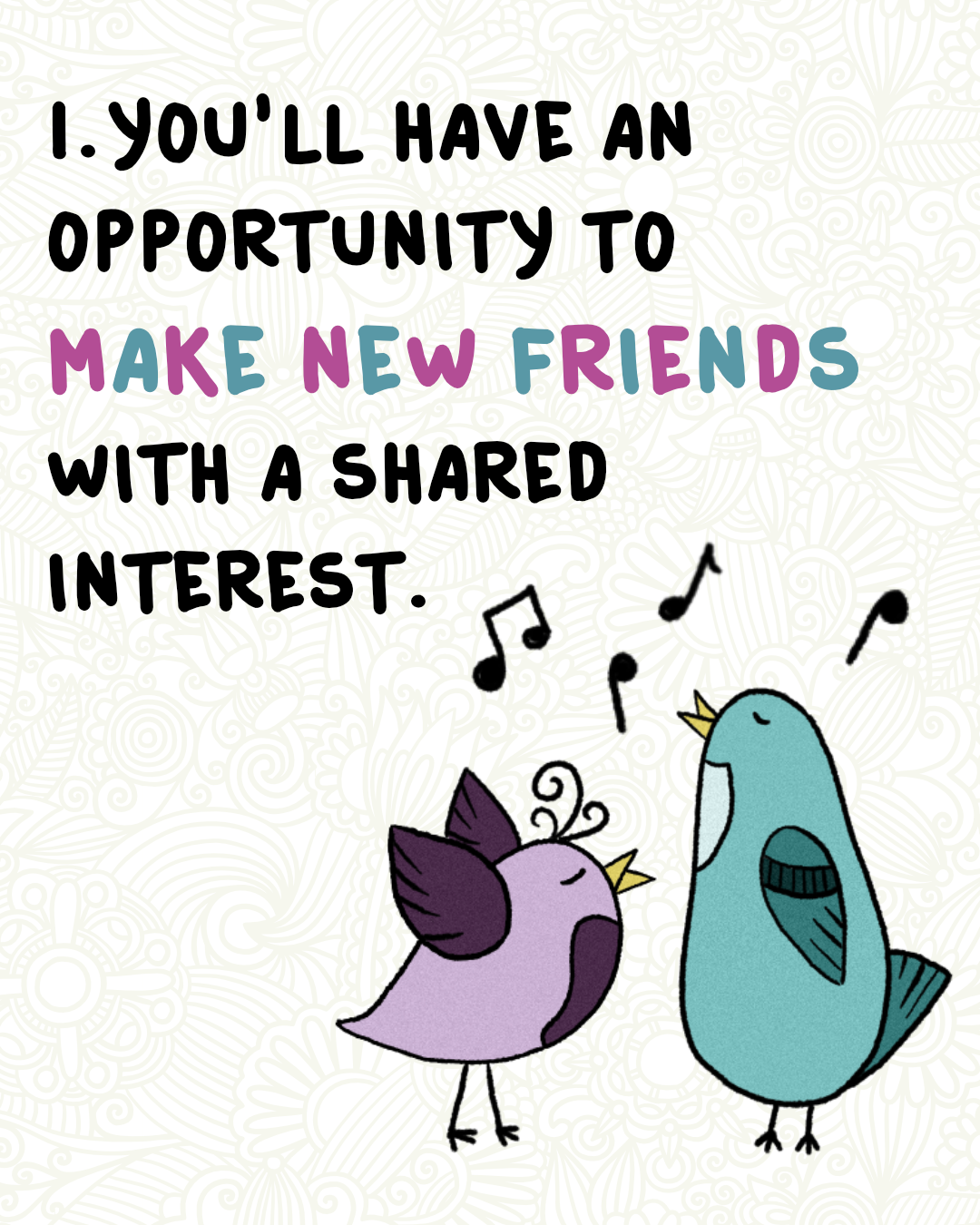 We are passionate believers in the importance of being open and honest about mental health, so we were delighted when More Harmony Women's Barbershop Chorus asked us to design 7 graphics to illustrate how joining a choir can boost your emotional well-being, as part of their Mental Health Awareness Week campaign.
We came up with bold, eye-catching, bespoke illustrations – and we couldn't resist adding some little birds!
We also created a video in which the seven graphics were brought to life using key frame animation, mixed in with clips of the chorus performing and having fun together.
"I worked with Little Bird Creative on the "Fun Palaces Bodmin" event as part of a nationwide campaign and they delivered a stunning package of social media & design work which had the town talking for
the next 12 months!"
"Little Bird creative have been vital to the sustainability of More Harmony ladies chorus. Lesley's creativity and understanding gave us our new name and logo - Emma's talented approach to social media promotion has discovered the people who want to hear from us and has got our messages to the right people."